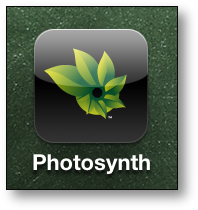 The App Every Location Manager Should Have
Don' t you just hate when the location manager posts a photo of only one view of a location.  Or tells you to imagine the wall on the other side of the room while he's showing you the window.  Well – now you don't have to use your imagination when it comes to what a real location looks like because there's a free app that will give you a panorama of any room, space, or place.
If your location manager isn't given you 360 degree views – the kind you get in real life, then tell him to down load the free app Photosynth. I think it makes capturing a location much easier and everyone gets the full picture.